STE is the fast and easy way to test a stored procedure.
Developers are often faced with a large number of input parameters and no way to see the result set. In the past, this has made testing and debugging stored procedures difficult. STE makes the developers task of testing stored procedures worry free.
Features at a Glance:
Prompts the user for the required input parameters.
Displays the result set(s) that were generated.
Display the output parameters that were returned for the stored procedure.
Printing the results is also available.
** STE requires OS400 V4R4 and above.
STE Knows your parameters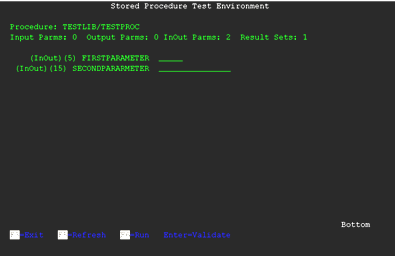 STE shows the result set(s)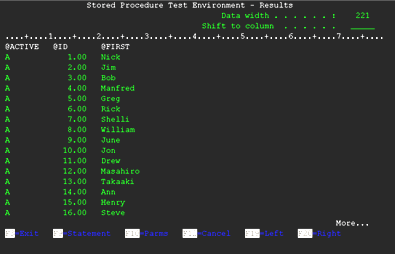 STE shows the returned parameters